Lively McCabe in the News
October 16, 2019 (Variety)
Florida Georgia Line's Brian Kelley to Co-Produce Country Jukebox Musical
Brian Kelley, half of the country duo Florida Georgia Line, has signed on as a producer for "May We All," a jukebox musical that will incorporate country hits by fellow stars of the genre like Luke Bryan, Miranda Lambert, Chris Stapleton and Dolly Parton as well as FGL's own music… Says Brian Kelley, "I love building, love creating, love being surrounded by an amazing team, and have found endless inspiration in the fact that I can use my voice in any interest that I have. Forming CuzBro, and our new partnership with Lively McCabe, gives me a fresh and exciting creative channel. I couldn't be more thrilled to have this musical feature the songs of so many of my buddies and artists who've inspired me. Can't wait to bring this project to the stage and beyond."
September 6, 2019 (Theater Mania)
Joe Iconis's Punk Rock Girl to Stream Industry Reading to Producers Across the Globe
It was announced today that an industry reading for the new jukebox musical Punk Rock Girl will be held in New York City on September 13. The reading will be privately streamed and available to be viewed by regional producers and industry executives across the globe. The cast for the reading will feature Emilie Battle, Alexandra Ferrara, Morgan Siobhan Green, A.J. Holmes, Lauren Marcus, Jeremy Morse, Brian Sears, Brooke Shapiro, Natalie Walker, and Jason SweetTooth Williams…
April 15, 2019 (Broadway World)
Lively McCabe Entertainment Expands New York Offices
Lively McCabe Entertainment Co-President Michael Barra proudly announces the expansion of their Columbus Circle office with the hiring of two key executives, Darnetha Lincoln M'Baye and Molly Israel Paul. Ms. M'Baye has joined the company as VP, Head of Music and will be responsible for managing the company's content partnerships with the major music publishers, as well as overseeing the packaging of all music intellectual property elements into the company's stage, film, and television development slates…
April 2, 2019 (Deadline Hollywood)
Luke Bryan, Billy Idol, Dolly Parton & Culture Club Songs Among Trove Inspiring Lively McCabe Stage Musicals
Lively McCabe Entertainment, a company that specializes in packaging and adapting iconic intellectual property into new stories for theater, film/TV, and book publishing, is teaming with licensing agency Theatrical Rights Worldwide and music powerhouse BMG on three stage works that could bring the songs of country stars like Luke Bryan and Kenny Chesney and '80s New Wavers including Billy Idol and Devo to theaters by 2020…
January 22, 2019 (Entertainment Weekly)
Mystic Pizza to Become a Musical with Songs by Melissa Etheridge
Fire up that pizza oven — Mystic Pizza is getting the stage musical treatment.
On Tuesday, Lively McCabe Entertainment announced it is developing a musical stage adaptation of the 1988 romantic comedy Mystic Pizza. Gordon Greenberg (Irving Berlin's Holiday Inn) and Sas Goldberg (Significant Other) will pen the book, based on Amy Holden Jones' story and characters…
December 17, 2018 (Deadline Hollywood)
'Be More Chill's Joe Iconis Developing 'Punk Rock Girl' Musical Featuring Blondie, Avril Lavigne, Pat Benatar Hits
Composer Joe Iconis, whose Off Broadway viral sensation Be More Chill is headed to Broadway in February, is developing a new stage musical called Punk Rock Girl featuring songs written or made famous by such female musicians or female-fronted bands as Avril Lavigne, Pink, Pat Benatar and Blondie.
The project was announced today by Lively McCabe Entertainment as a collaboration with BMG and R&H Theatricals. Iconis is writing the book and musical arrangements…
November 8, 2018 (The Hollywood Reporter)
Avril Lavigne and Richard Marx TV Shows? It Could Happen
Powerhouse publisher BMG has inked a deal with packaging company Lively McCabe Entertainment to tap its vast catalog for new projects for film, TV, stage and digital media.
Under the pact, Lively McCabe will have rights to the Bertelsmann-owned publisher's vast catalog to develop new projects for film, TV, stage and digital media. BMG, the fourth-largest music publisher, represents artists and songwriters including Avril Lavigne, Aerosmith, Blondie, Richard Marx, Public Enemy and Alice in Chains…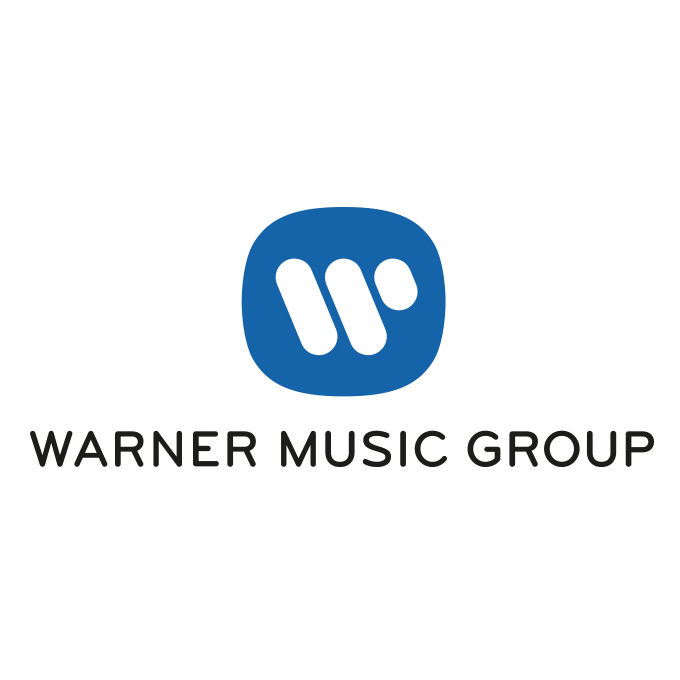 October 10, 2018
Free To Be Foundation Signs Global Publishing Deal with Warner/Chappell Music
Warner/Chappell Music (WCM), the music publishing arm of Warner Music Group, has signed an exclusive agreement with the Free to Be Foundation to administer the rights to the popular children's classic Free To Be... You and Me, which was created by Emmy award-winning actress Marlo Thomas and co-produced with Carole Hart.
The Free To Be Foundation oversees the Free To Be…You And Me project as well as develops and markets educational products that challenge stereotypes, fight discrimination, and encourage individuality and the freedom to pursue one's talents and dreams. The Free To Be Foundation was represented on this deal by Michael Barra of Lively McCabe Entertainment…
August 14, 2018
Lively McCabe To Manage Children's Classic FREE TO BE...YOU AND ME For Stage, Books, Etc.
Lively McCabe Entertainment is pleased to announce that it has signed the original classic children's property Free To Be . . . You and Me as a management client. The company will focus primarily on securing a new music administration agreement, the development of a new regional live stage musical, and the exploration of book publishing opportunities in the lead up to Free To Be's 50th anniversary in 2022
Free To Be . . . You and Me is a children's entertainment project conceived, created and executive-produced by Marlo Thomas in 1972. It was first an album with a mission to encourage post-1960s gender and racial equality...
August 7, 2018 (The Hollywood Reporter)
Plain White T's Song "Hey There Delilah" Is Being Turned Into a TV Series (Exclusive)
The Plain White T's No. 1 hit "Hey There Delilah" is being adapted into a scripted TV series.
The Grammy- and Tony-nominated band is teaming with Lively McCabe Entertainment and Primary Wave to develop a scripted romantic dramedy based on its chart-topping single about a long-distance relationship. Producers, including the band's frontman and songwriter Tom Higgenson as well as writer Jeremy Desmon, will be in L.A. pitching the potential series — described as a contemporary fairy tale that expands the story within the song — to multiple networks and studios this month...
July 31, 2018
Lively McCabe Entertainment Inks Deal with Round Hill Music to Mine Catalogue for Project Development
Lively McCabe Entertainment announces that it has inked a deal with Round Hill Music, a full-service, creative music company with a core focus on music publishing. The deal grants the company, recently launched by producer Michael Barra, access to Round Hill Music's catalogue of music and artists to package into new entertainment projects. Lively McCabe Entertainment will package and produce projects in which the music is instrumental to the storytelling -- as opposed to solely serving as the soundtrack. The projects will span across various media platforms, including the live stage, as well as television series, films, digital media, and book publishing.
Round Hill's artist roster includes Florida Georgia Line, Echosmith, The Offspring, American Authors, among many others...
July 24, 2018
Michael Barra Launches Lively McCabe Entertainment
Producer Michael Barra, who most recently served as President of Media & Entertainment at Broadway's The Araca Group (and was previously an exec at Disney), announces the official launch of Lively McCabe Entertainment. Co-founded with Katie Dietz, Lively McCabe Entertainment is an independent Production Company that will allow Barra to continue as a packager and producer of media intellectual properties for the live stage, as well as television series, films, digital media, and book publishing. Lively McCabe has now signed with Abrams Artists Agency, and will work closely with their Literary departments in Los Angeles and New York to package projects built around existing high profile Hollywood IP to which the company has secured rights. Lively McCabe and Mr. Barra are also represented by Adam Cooper at Jackoway Tyerman...